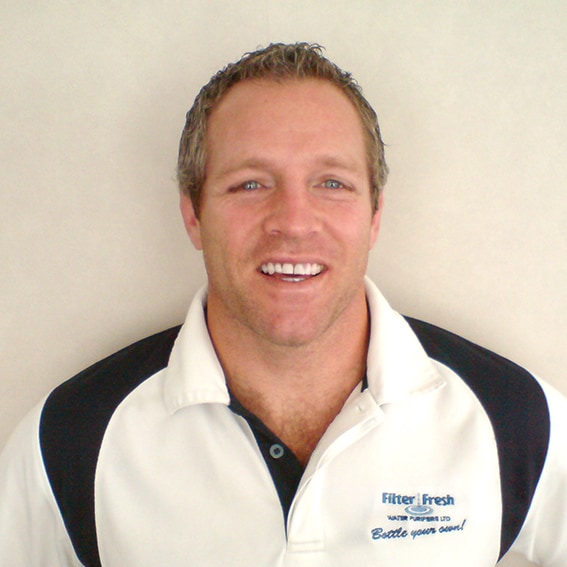 Matt Sturm
Owner / Operator
If you are not 100% satisfied with any aspect of our service or any of our products, we guarantee to refund you the purchase price!
Why Choose Us?
As a New Zealand owned and operated company, we pride ourselves on providing the best possible products and service.
We are a service based company, which means we do all our own installations and servicing of all types of water filter products. No third party involved. You deal with us only, so you get your job done right – the first time!
With a database of over 2,000 clients that we regularly service, we enjoy getting to know our customers and take it on ourselves to provide a service that is easy and convenient for you. We can enter you into our database so we can remind you when your filter is due to be serviced at a time that suits.
Jobs We Specialize In
We specialise in the installation and servicing of all water filter products. This includes whole house filtration, under bench and bench top filters.
The installation of fridges and all types of water coolers and water fountains.
We can remove fluoride, chlorine and heavy metals form your water.
We install and service filtration for water tanks and UV systems.
Install and service reverse osmosis systems.